The likes of the Bolesworth Science Supplements Elite Auction provide a perfect platform for UK and foreign equestrians to find their future Grand Prix winners with confidence. At the upcoming Elite Foal and Embryo auction that runs from 17th to the 20th September 2021, you can find this stunning filly with an outstanding pedigree. Out of the great Je T'Aime Flamenco and with a Dam that jumped 1.50 internationally with Michael Whitaker, this filly foal possesses all the characteristics to follow in her parents and siblings' footsteps. Je T'Aime Flamenco, formerly competed by Billy Twomey, has thrown over 30 1.40+ jumpers and 6 1.60+ jumpers! Making him one of the most successful stallions available.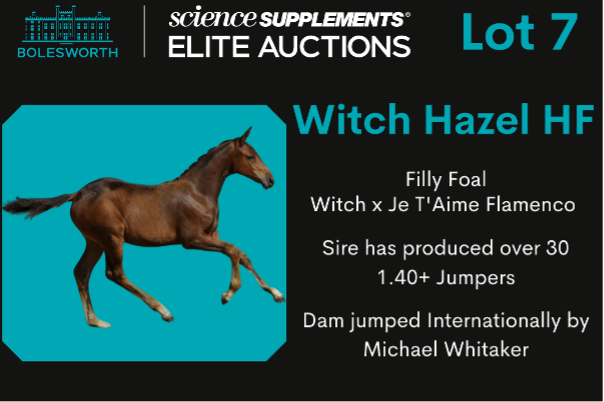 Lot Number 7: Witch Hazel HF – Click here for more information.
In this final Bolesworth Science Supplements Elite Foal and Embryo Auction of 2021, we have another special collection with equal quality to earlier in the summer, but with the intentional strategy of including foals and embryos for a wider range of budgets. Potential customers are encouraged to pick up the phone to discuss their requirements and learn more about price banding by calling Nina Barbour on 07789372499. This 2021 gelding has a young dam that is out jumping 1.30 tracks, being regularly placed in 6 year old classes. French breeding shines through with this foal, with the dams' sire being none other than the great Diamant De Semilly. This French stallion has more than 1000 recorded winning progeny in France alone and many others across the globe. Mylo exudes class and gains a lot from his sire, Mylord Carthago, whose own sire Carthago partnered Jos Lansink to multiple Olympic appearances and a win in the 5* Grand Prix of La Baule.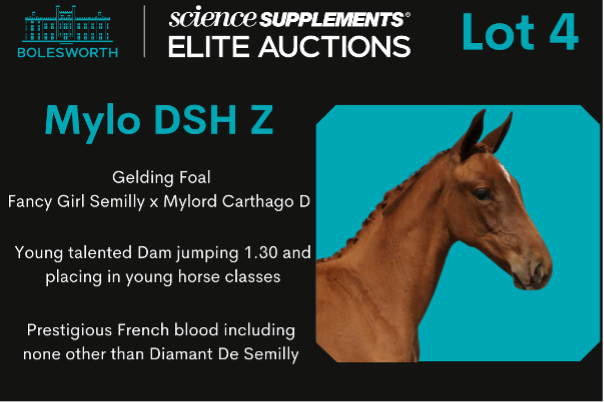 Lot Number 4: Mylo DSH Z– Click here for more information.
The young horses that have been previously been sold in the Bolesworth Elite foal and embryo auctions are starting to show the quality that these auctions produce. Harthill Magician is a 7-year-old gelding that was sold at the Bolesworth Elite Auction as a youngster, now jumping with William Whitaker at international level, including being placed 6th at the YH1* 7-Year-OldClass at Gorla Minore, Italy in May 2021. This exciting, well-bred horse out of Arkol (Argentinus sired), also jumped in the final of the 7-year-old class at the Bolesworth Young Horse Championships 2021. More recently, the Harthill Stud prodigy has qualified for the new Windmill Farm 7yo championship at the Voltaire Design Liverpool International Horse Show on Sunday 2nd January 2022. Harthill Magician is one of many young horses that are now out competing in top YH classes previously sold through the Bolesworth Elite Auctions.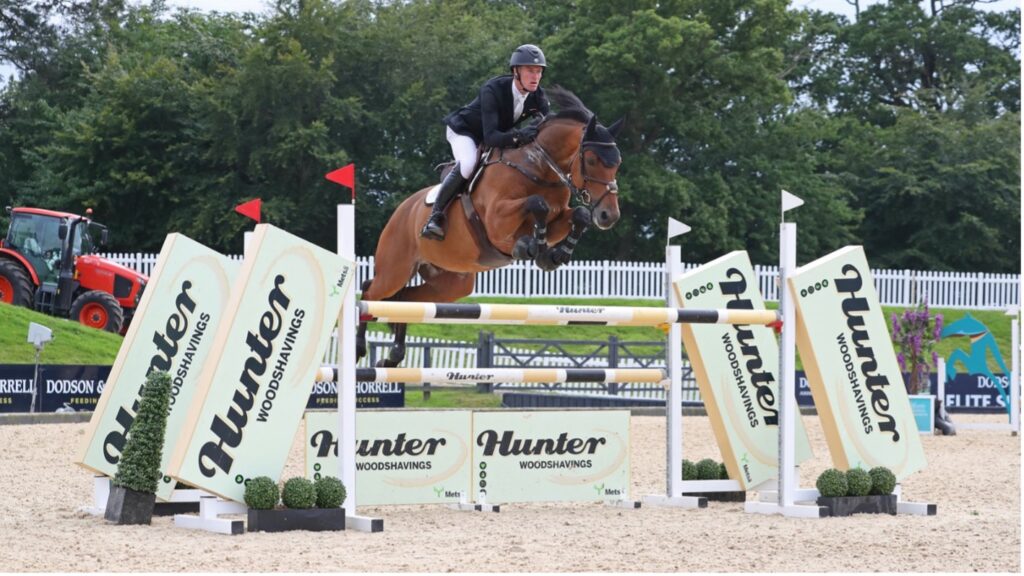 To discover more about this year's auction lots click here. Or to register your interest click here.